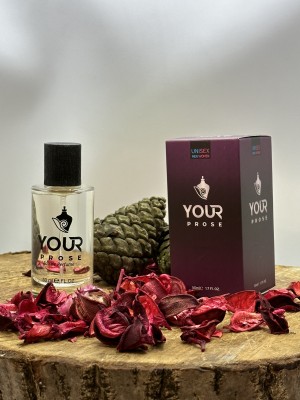 YOUR PROSE U-404 Unisex Perfume 50 Ml
(In Stock)
YOUR PROSE U-404 Unisex Perfume 50 Ml
YOUR PROSE U-404 Unisex Perfume 50 Ml
Brand:
Your Prose
Product Code:
U404
Availability:
In Stock
Nesrin Kolonyaları Tic. Paz. Ltd. Şti. 1980 yılından beri özellikle Kolonya olmak üzere Kozmetik ve Temizlik ürünleri üreterek sektöre hizmet vermektedir. Geçtiğimiz yıllar içinde sürekli olarak kendini yenileyen Nesrin Kolonyaları, güncel yeniliklere ve ihtiyaçlara göre ürün yelpazesini de sürekli olarak genişletmiştir. Kolonya üretiminde yılların verdiği tecrübe, güven, zengin çeşit ve kaliteli ürün anlayışı ile yurt çapında hızla gelişen işletmemiz piyasalara sunduğumuz yüksek kaliteli kolonya markası Nesrin ve İkbal ile ticari faaliyetlerine devam etmektedir. Kalitesini sürekli geliştirmek, üretimini ve ürün kalitesini en üst düzeyde oluşturmak için belirlediği kalite politikası sistemi kurarak doğaya dost kolonya ürünlerini gereklerini yerine getirerek üretmektedir.
Müşteri memnuniyeti ve kaliteli hizmet anlayışına dayalı firmamız toptan ve perakende satışı ile hizmet vermektedir.
Şehir dışındaki müşterilerimize çok kısa sürede kargo ile gönderi imkanı sunan Nesrin Kolonyaları, en çok talep gören ürün çeşitlerini bulundurmayı ve bu ürünleri en uygun fiyatlarla müşterilerine sunmayı ilke haline getirmiştir.

Equivalent BACCARAT ROUNGE UNISEX EDP Perfume 50 Ml
edp parfum, which can be stylish, elegant, intense and soft at the same time, fascinates the senses with its lasting effect.
Approved by the Ministry of Health
A unique and captivating fragrance shaped around blackcurrant nectar, complemented by touches of modern chypre and blond wood musk.

Spray from a distance of 15-20 cm on the back of the neck, shoulders and hair ends.
Avoid contact with eyes and irritated skin.